Today, let's talk about the gray(silver-blue) serise of Tahitian black pearls!
Unlike the temperament gray of akoya pearls, the gray pearls of Tahiti are deeper and heavier.
Pearl Science Laboratory has has set 2 levels for the gray Tahiti pearls as "オーロラ プラチナブラック(Aurora Platinum grey)" and "Aurora Ocean Blue".
Let's interpret the contents of the certificate.
The content on the left is from top to bottom: Pearl image, certificate number, pearl type, jewelry style, pearl size, and identification method.
The contents on the right are in order from top to bottom: Special Appellation, Thickness of Nacre, TERI Analysis, Brightness, Iridescent Color, Body color, Inperfection & Surface, Shape. The left side of the last column is the quality grade mark; the right side is remarks. The main information is the interference color image under the exposure of a professional instrument. Other information, for example, the first item is natural color, the second item is the inherent color of pearl layer. These two assessments depend on the circumstances. If the pearls are natural in color and your company asked to require natural in color certification, these two items will be added to the remarks column.
See this article for details👇
Here show some Aurora
 Platinum Grey Pearl strands.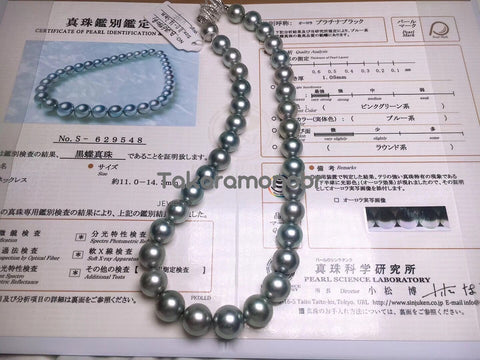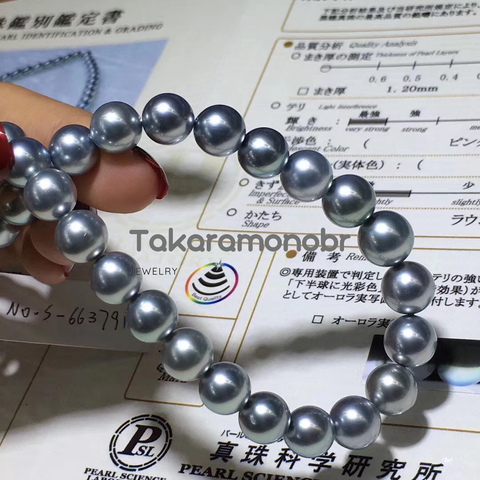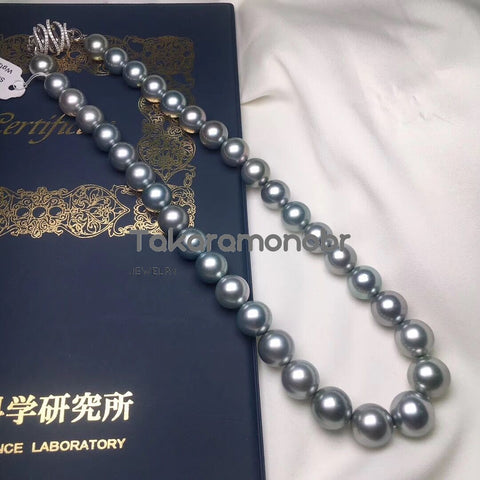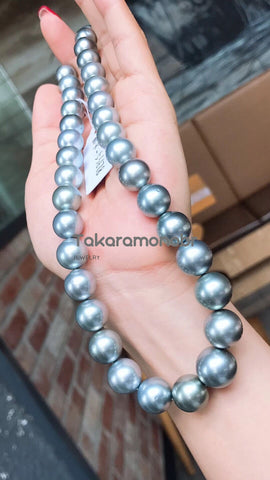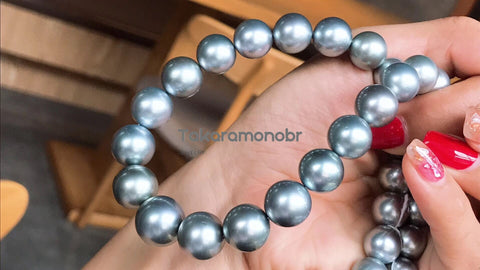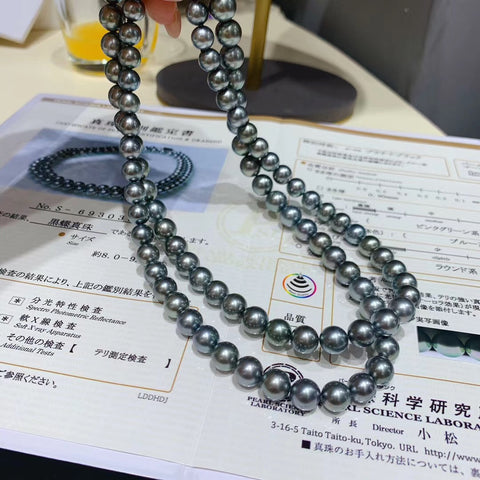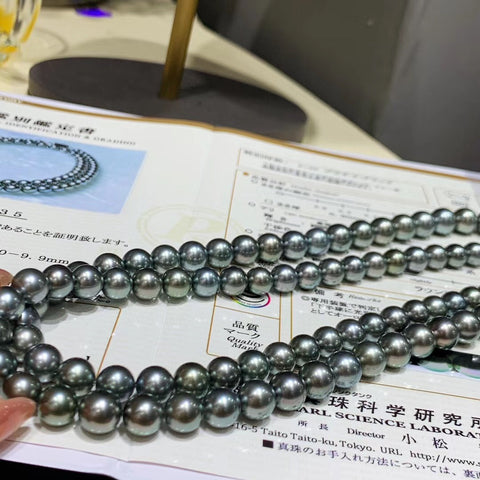 The Second Grade is Aurora Ocean Blue.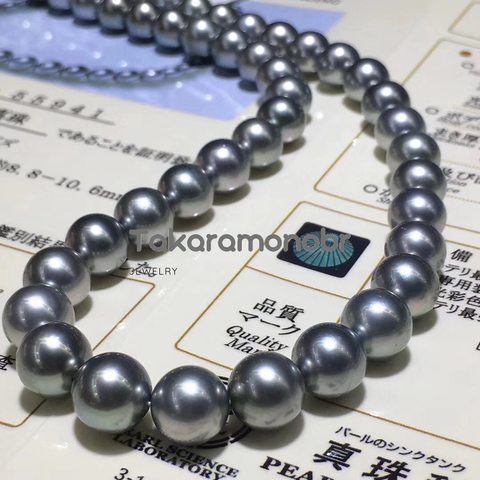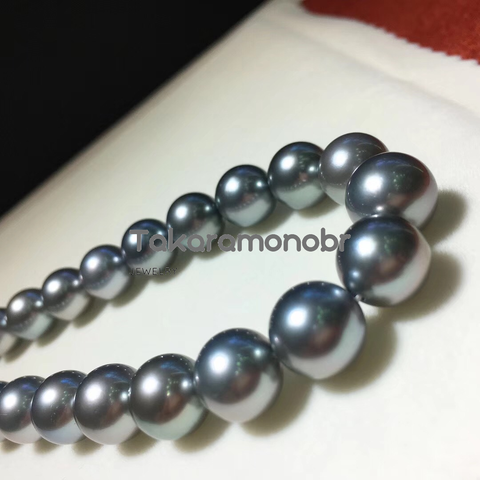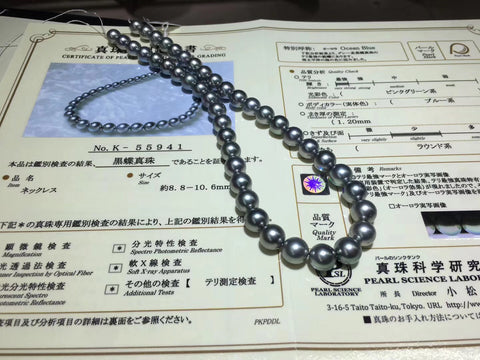 In fact, Ocean Blue is similar to Platinum Gray. They are all gray series, the differ in blemishes, grades, and signs.
プラチナブラック is "the Best Gem quality"
Ocean blue is "the Strongest TERI"
Blemishes of プラチナブラック: Very Slightly
Blemishes of Ocean blue: Slightly
Grade of プラチナブラック: Type - S
Grade of Ocean blue: Type - K/J
Generally speaking, gray Tahitian pearls are not with overtones. If you meet gray tahitian with beautiful overtones, don't miss it.