I'm Chinese, I'm from China. the People's Republic of China. The location is China, shipping from China Hongkong.
There are various prices for pearls, even in the same size, different luster, different blemishes, and different varieties. Prices are all very different.Before you ask for the price, please let me know the pearl type (freshwater/southsea), size (7-7.5mm/10-11mm), acceptable blemishes (Blemishes/slightly blemishes/very slightly blemishes) and luster. It is best to tell what style it is used for, earrings or pendants.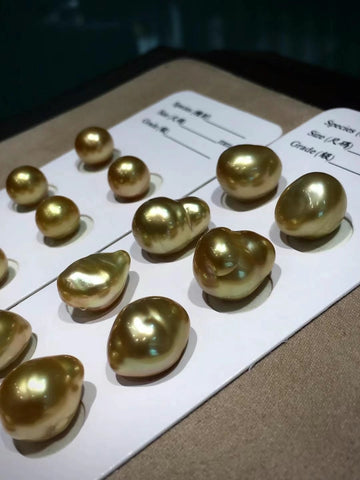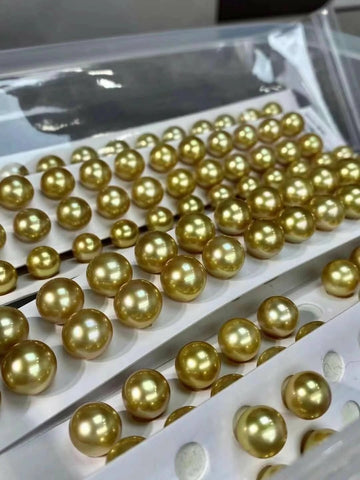 About Customizing
⭐PEARL TYPE
Please confirmed the type of pearl - Akoya/Tahitian/White south sea/Golden south sea/Freshwater
Akoya (White, Yellow cream, Silver-blue)
Tahitian (Black, Gray, Green, Multicolor ect...)
Golden south sea (Light gold, Champagne gold, Medium gold, Deep gold)
White south sea ( Warm white, silver-blue)
Freshwater(White, Pinky-purple, Peachy golden, Lavender ect...)
PS: If the picture I provided is not what you want, please be sure to provide your ideal picture so that I can better find it for you.
⭐PEARL SIZE (Example)
Akoya: 2.5-3mm, 4.5-5mm, 8-8.5mm, 9-9.5mm, ect...
Tahitian: 8-9mm, 10-11mm, 14-15mm, ect...
White south sea: 10-11mm, 13-114mm, 16-17mm, ect...
Golden south sea: 9-10mm, 10-11mm, 11-12mm, ect... 
Freshwater: 7-8mm, 8-9mm, 9-10mm, ect...
⭐PEARL LUSTRE
Weak-Medium-Strong-Very Srtong (Refer to the standards of PSL)
⭐PEARL SURFACE
Some-Slightly-Very slightly (Refer to the standards of PSL)
If you have budget, you can ask for the completely flawless loose pearls/pearl strands.
※Half drilled-Akoya
※Undrilled- Tahitian, White south sea, Golden south sea, freshwater
⭐PEARL OVERTONES
Pink, Pink-green, Green-pink (Refer to the standards of PSL) It refers to the effect under the spotlight, if you have special overtones requirements, please attach a photo as a reference.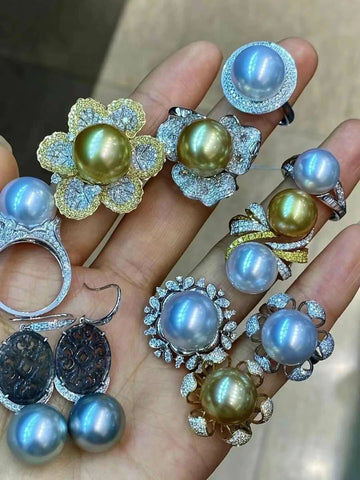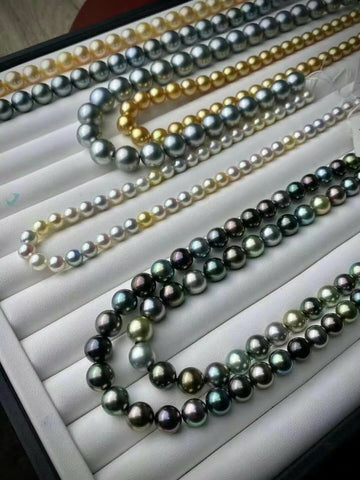 ※Pearl Education